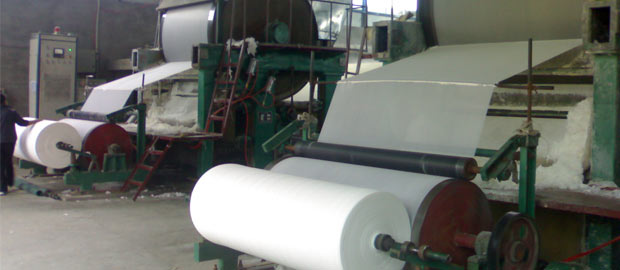 2850mm tissue paper machine also can produce toilet paper, napkin paper or facial tissue paper. The final products are paper roll. Whole set tissue paper production line machine can be provided by our company. Basic data of 2850mm tissue paper machine as below.
Basis Data of 2850mm Tissue Paper Machine
Raw material: Wood pulp board 20%-60% long fiber; 80%-40% short fiber
paper machine form:Single Wire, Single felt, Crescent Former living Machine
Paper machine direction: right/left hand machine
Capacity: 75t/d
Yankee cylinder paper width: 2870mm
Reel paper width: 2850mm
Maximum paper roll diameter: 2500mm
Design speed: 1600mm
Balance speed: 1800mm
If you want to set tissue paper making plant, welcome to contact us for more details. Email address: leizhanchina@gmail.com.