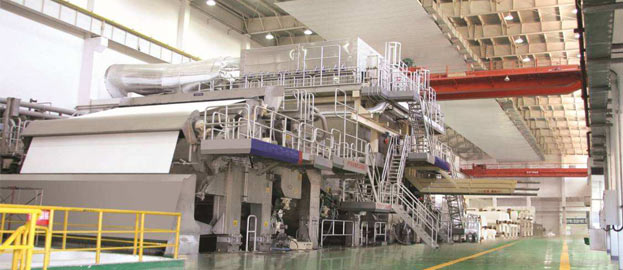 Vacuum cylinder tissue machine is mainly used to produce the tissue paper such as toilet, facial, kitchen, wipping paper etc. We can produce the complete set of vacuum cylinder tissue paper making machine unit from the stock preparation to rewinder.
3600mm Vacuum Cylinder Tissue Paper Machine Details
Raw material: Wheat straw, waste recycling fiber etc
Paper grade: tissue paper
Trimmed width: 3600mm
Basis weight: 12-18gsm
Design basis weight: 13gsm
Design speed: 800m/min
Drive speed: 800m/min
Working speed: 600m/min
Design production capacity: 32t/d
If you want to start the new paper making business or upgrade the old tissue paper making line, welcome to consult us: leizhanchina@gmail.com.