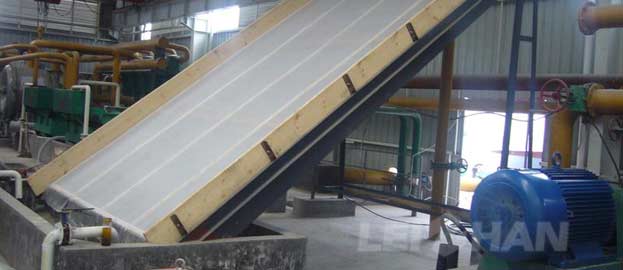 Inclined Screen is mainly used to do pre-dehydration, desliming to liquid, and material, fiber grading recovery. In paper mill, the pulp from Low Density Cleaner flow to Inclined Screen, then go to Inflow Pressure Screen get homogenate pulp.
Inclined Screen Mesh In Leizhan
Leizhan supply high quality inclined screen mesh for paper mill, generally is 60 meshes, and made of plastic, the inclination if inclined screen is 38°± 2°.
Here we provide complete set of paper pulping line and pulp equipment spare parts, paper machine spare parts, such as pressure screen baskets, doctor blades, paper machine rolls, pulp pumps, felt, etc.
Inclined Screen Mesh is on hot sale in Leizhan, if you have any need, welcome to consult us: leizhanchina@gmail.com.