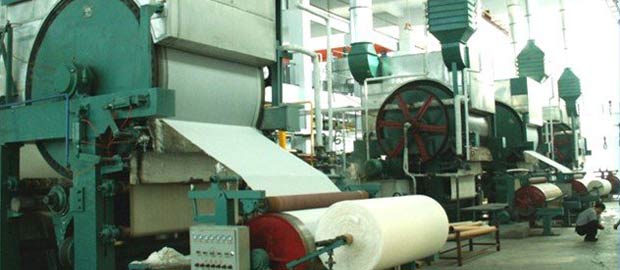 Small capacity tissue paper machine by using wood pulp board and waste white shavings. Full set tissue paper plant machinery supplier. We can offer unit paper pulp making line machine. Main specifications of small capacity 3000mm type tissue paper machine as below.
Main Info of Small Tissue Paper Machine
1. Production varieties: toilet paper, etc.
2. Trimmed width: 3000mm
3. Basis weight: 15–25g/m²
4. Working speed: 160-180m/min
5. Design speed: 200m/min
6. Capacity: 10T
7. Transmission mode: distributed transmission, frequency conversion speed regulation control
8. Dryness: wire outlet: ≥18%——into cylinder dryness: ≥43%——paper dryness: 90%-92%
9. Calculate the daily running hours: 22.5 hours
Professional manufacturer of paper pulp making line machine from China. Welcome to contact us for more details about Small Capacity Tissue Paper Machine.  Email address: leizhanchina@gmail.com.